Asus Z87-Pro V-Edition LGA 1150 ATX Motherboard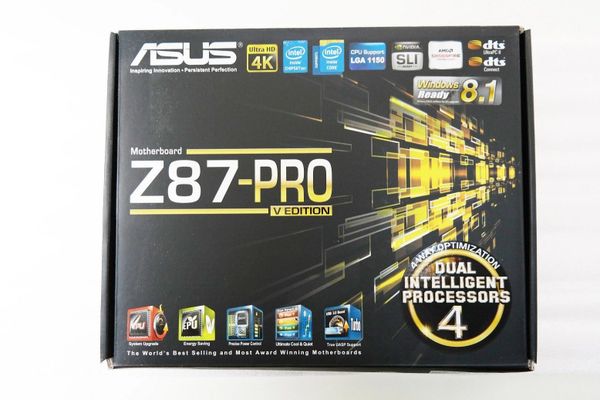 Asus Z87-Pro V-Edition LGA 1150 ATX Motherboard
BIOS Updated for "No DOA" Guarantee
you will not need an older CPU to update the BIOS before it can be used. This has been done for you.
"NEW"
Asus Z87-Pro V-Edition
LGA 1150 ATX Motherboard Kit


If you have any issues, please message for technical assistance at KareonKables@Gmail.Com
International Shipping Available
Shipping:
Your package will ship the next morning if ordered after 9:00 AM EST USA Mon. Sat.
International Buyers
Import duties are not included in the price. These charges are the buyer's Responsibility