[11mm Tall] Dell DA-2 Akitio Thunder3 PCI-E Cable Solution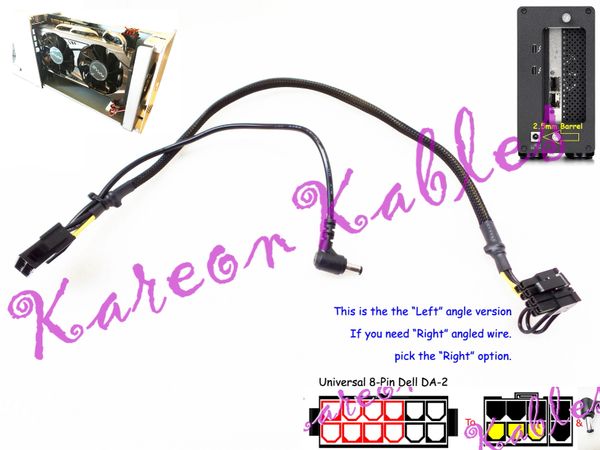 [11mm Tall] Dell DA-2 Akitio Thunder3 PCI-E Cable Solution
This sale is for One:
Akitio Thunder2 & Thunder3
Dell DA-2 
to 90 Degree (6+2) Pin PCI-E Cable
(6+2 connector, Left Angled & Sleeving Option Cable Shown)
Converts the Dell DA-2 Power Supply
so it will power the AKiTio 12V case and the GPU
(Modification of the case may be necessary to replace the cover. THe GPU size is a factor.
)
**IF YOU WANT TO BUY A CUSTOM CABLE READ THIS**
1) Need a unique cable that is not listed? Message us and we will go from there.
2) Leave a message giving the exact Make & Model number of your power supply

3) If you have any issues, please message for technical assistance at KareonKables@Gmail.Com

Shipping:
International Shipping Available

Your package will ship the next morning if ordered after 9:00 AM EST Mon.-Sat.

International Buyers
Import duties are not included in the price of the gift. These charges are the buyer's Responsibility :)