"Recertified By Asus" Asus ROG Strix Z390-E Gaming Motherboard Kit (I/O Shield Not Included)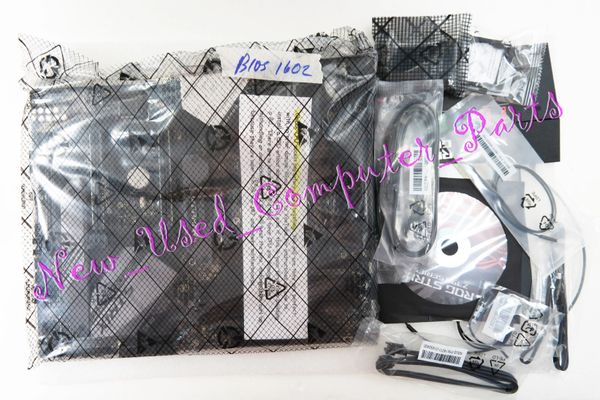 "Recertified By Asus" Asus ROG Strix Z390-E Gaming Motherboard Kit (I/O Shield Not Included)
BIOS Updated for "No DOA" Guarantee
you will not need an older CPU to update the BIOS before it can be used. This has been done for you.
Lot #X33
"Recertified By Asus"
Asus ROG Strix Z390-E Gaming Wi-Fi

LGA 1151 ATX Motherboard Kit
I/O Shield not included


Motherboard, Wi-Fi Antennae, Temp Probe, 2 RGB LED Cables, SLi-Bridge, Sticker Sheet, 4 SATA Cables & Install Disk Only
If you have any issues, please message for technical assistance at KareonKables@Gmail.Com
International Shipping Available


Shipping: Your package will ship the next morning if ordered after 9:00 AM EST USA Mon. Sat.


International Buyers
Import duties are not included in the price. These charges are the buyer's Responsibility
20% Restocking fee for false returns and a fee for damages will be determined if any physicals damage occurs that is not the shipping carriers fault. All shipping fees are non refundable