SFFLAB NFC SKYREACH S4 mini & HDPLEX DC-ATX Ultra-Low Profile PCI-E PSU Cable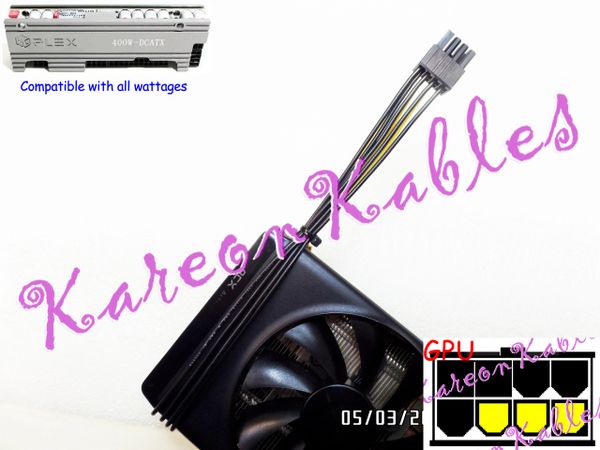 SFFLAB NFC SKYREACH S4 mini & HDPLEX DC-ATX Ultra-Low Profile PCI-E PSU Cable
SFFLAB NFC Skyreach PC Cases
Ultra-Low Profile HDPLEX Series
Power Supply Cable & SSF Case
If you order an "8 cable, it will have a 3" tail. If you order a 12" cable, it will have a 7" tail. The tail is the loose wire not strapped to the GPU.



Pick the number of spaces the card uses in the PC case from the options options given
This cable is measured from connector to connector


**IF YOU WANT TO BUY A CUSTOM CABLE READ THIS** 1) Need a unique cable that is not listed? Message us and we will go from there. 2) Leave a message giving the exact Make & Model number of your power supply

3) If you have any issues, please message for technical assistance at
KareonKables@Gmail.Com
Shipping:
International Shipping Available

Your package will ship the next morning if ordered after 9:00 AM EST USA Mon.-Sat.



International Buyers
Import duties, taxes and customs fees are not included in the price of the item. These charges are the buyer's Responsibility.