Dell Optiplex 760, 780, 960 & 980 ATX PSU to Mini 24-Pin Motherboard Power Cable Adapter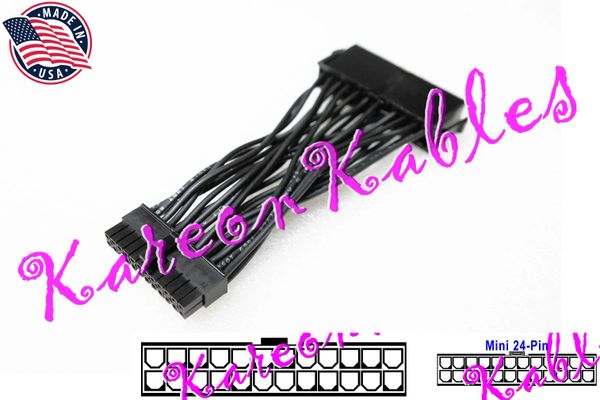 Dell Optiplex 760, 780, 960 & 980 ATX PSU to Mini 24-Pin Motherboard Power Cable Adapter
This sale is for One:
for Dell Optiplex
760, 780, 960 & 980

ATX PSU 24-Pin to Mini 24
Motherboard Power Adapter
Adapts a Regular PC Style Modular PSU to work with Dell Optiplex 760, 780, 960 & 980 Motherboards. Adapting Regular PC style modular power supplies will damage the motherboard if you do not use this specially wired adapter.
**IF YOU WANT TO BUY A CUSTOM CABLE READ THIS**
1) Need a unique cable that is not listed? Message us and we will go from there.
2) Leave a message giving the exact Make & Model number of your power supply

3) If you have any issues, please message for technical assistance at
KareonKables@Gmail.Com
Shipping:
International Shipping Available

Your package will ship the next morning if ordered after 9:00 AM EST USA Mon.-Sat.
International Buyers
Import duties, taxes and customs fees are not included in the price of the gift. These charges are the buyer's Responsibility :)