Gigabyte G292-Z40 GPU Server GPU PCI-E Power Cable, 8-Pin Low Profile (12mm) Installed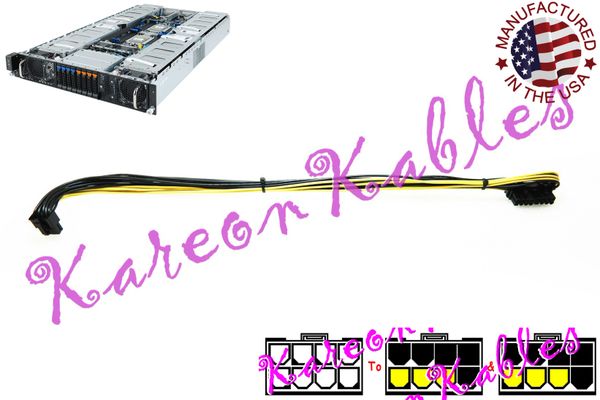 Gigabyte G292-Z40 GPU Server GPU PCI-E Power Cable, 8-Pin Low Profile (12mm) Installed
(12mm) Tall Installed
for Gigabyte G292-Z40 

8-Pin PCIE LP Power Cable
The 22" long version is the best length for the GIGABYTE G292-Z40 Server Case, when stacking 2 GPU's. That length will give you plenty of extra wiggle room, for any cable run style. Not all cards are made the the connections in the same place but there is not need for concern, if you get the 22" length. It is a good idea to measure your build prior to purchase too. There may be a configuration that does not require as much length, if using a custom GPU,
**IF YOU WANT TO BUY A CUSTOM CABLE READ THIS**
1) Need a unique cable that is not listed? Message us and we will go from there.
2) Leave a message giving the exact Make & Model number of your power supply

3) If you have any issues, please message for technical assistance at
KareonKables@Gmail.Com
Shipping:
International Shipping Available

Your package will ship the next morning if ordered after 9:00 AM EST USA Mon.-Sat.


International Buyers
Import taxes or custom fees are not included in the price of the sale. These charges are the buyer responsibility.