NEW GIGABYTE Z590 AORUS Xtreme WATERFORCE 10G LAN LGA 1200 E-ATX Motherboard Kit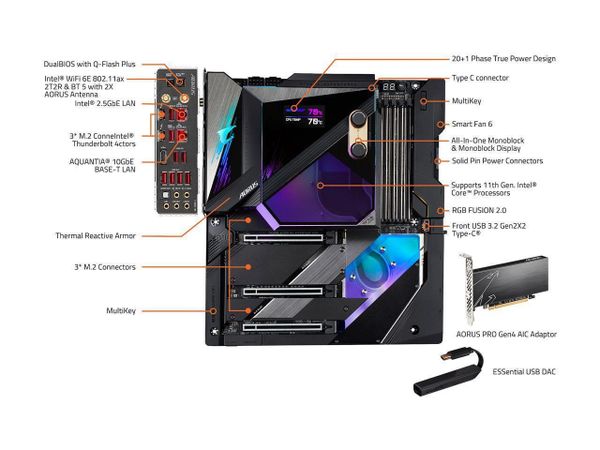 NEW GIGABYTE Z590 AORUS Xtreme WATERFORCE 10G LAN LGA 1200 E-ATX Motherboard Kit
6 Kits Available
NEW
GIGABYTE
Z590 Xtreme Waterforce
10G LAN & 2.5G LAN
2-Way Thunderbolt 4 40Gb/s
LGA1200 E-ATX
Motherboard Kit
Includes: All Parts - New Kit
Shipping carrier can be changed to cheaper service. All I have to work with is the USPS on this instant purchase site. Just contact us and someone will set you up with a cheaper service, if available. This motherboard kit is MASSIVE! It is about 20x20x10" and weighs about ~20 pounds.




Shipping:
International Shipping Available

Your package will ship the next morning if ordered after 9:00 AM EST USA Mon.-Sat.



International Buyers
Import duties, taxes and customs fees are not included in the price These possible charges will be the buyer's Responsibility.