OCZ Female 8-Pin PCI-E to 6-Pin Video Power Adapter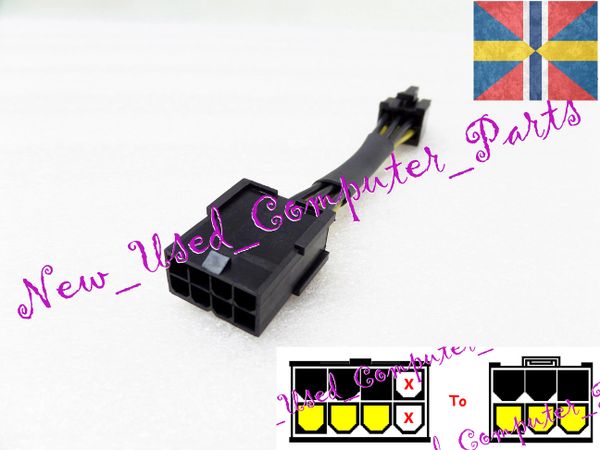 OCZ Female 8-Pin PCI-E to 6-Pin Video Power Adapter
This sale is for One:
Female 8-Pin PCI-E to 6-Pin PCI-E
Power Adapter Cable


300 Volt 18 AWG USA 1107 UL Listed Oxygen Free Copper Wire
Not the thin Chinese 18 AWG or Gauge unrated impure copper wire with the shinny vinyl sheath that melts with heat that is sold for a few $ per cable

**IF YOU WANT TO BUY A CUSTOM CABLE READ THIS**
1) Need a unique cable that is not listed? Message us and we will go from there.
2) Leave a message giving the exact Make & Model number of your power supply

3) If you have any issues, please message for technical assistance at KareonKables@Gmail.Com

Shipping:
International Shipping Available

Your package will ship the next morning if ordered after 9:00 AM EST Mon.-Sat.

International Buyers
If cheaper First Class Shipping is desired and is not offered, please ask if the items weight can be altered by removing the heavy printed packaging from the manufacture and replacing it with lighter materials. Import duties, taxes and customs fees are not included in the price or shipping cost, these charges are the buyer's Responsibility.
Customs fees can be told to you by the USPS. The USA has not import fees on items under $199.99, yours may differ.
PayPal Cards