PowerEdge R820 Backplane Power Board PCI-E GPU Adapter Cables [Two Versions Available] One "With" Terminal Housing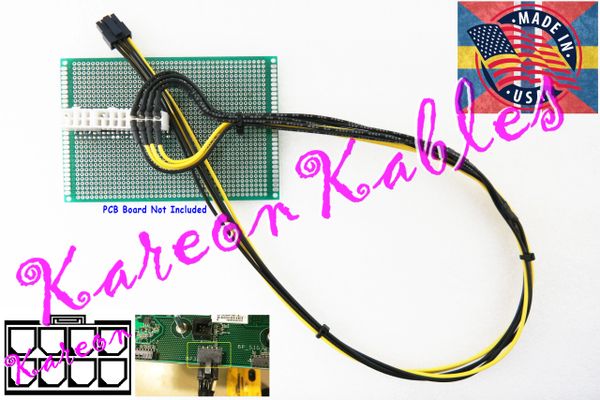 PowerEdge R820 Backplane Power Board PCI-E GPU Adapter Cables [Two Versions Available] One "With" Terminal Housing
[3mm] Installed

Dell PowerEdge R820 
Back-plane Power Board
Mini 8-Pin Molex to 90°

If you have at least 11mm or 1/2 Inches of space between the GPU and the obstruction, order the "Lay Flat" version of this cable in the options. Some Folk are not using a super oversized GPU's thus do not need the 3mm "Ultra Low" wiring.
The "Ultra Low" version cable uses a Mini 8-Pin Molex connector for the Back-plane power connector. It will adapt the connection for modern GPU's in cases are the insanely tight fit cases, where the GPU's are against the wall or abut another part. They are ~3mm tall once installed. Thus "Ultra Low" Version is the lowest possible way to wire GPU's that are abut a wall or other obstruction.


**IF YOU WANT TO BUY A CUSTOM CABLE READ THIS** 1) Need a unique cable that is not listed? Message us and we will go from there. 2) Leave a message giving the exact Make & Model number of your power supply

3) If you have any issues, please message for technical assistance at
KareonKables@Gmail.Com
Shipping:
International Shipping Available

Your package will ship the next morning if ordered after 9:00 AM EST USA Mon.-Sat.






International Buyers
Import duties, taxes and customs fees are not included in the price of the item. These charges are the buyer's Responsibility.